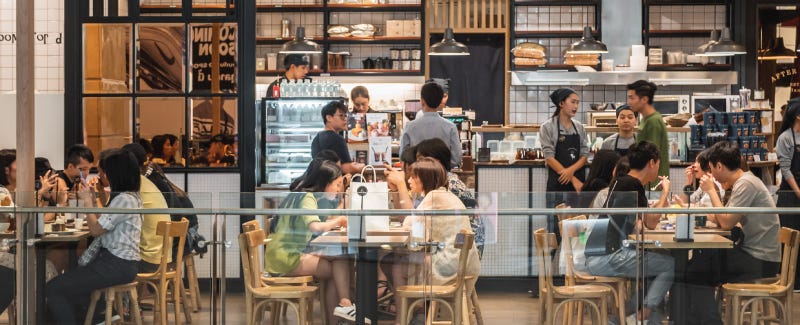 Help F&B establishments meet the latest indoor air quality regulations
Since the latest cases of COVID-19 in F&B establishments, the Government has required restaurants to comply with at least six indoor air changes every hour on or before April 30, 2021.
As it takes time to retrofit new ventilation equipment, restaurants can consider installing equipment with High Efficiency Particulate Air (HEPA) filters combined with Ultraviolet C (UV-C) technology as a viable solution to meet the latest requirements from the Food and Environmental Hygiene Division (FEHD) as quickly as possible.
In order to help restaurants and food outlets meet their air ventilation requirements quickly and thoroughly, Broadway has obtained information on equipment that meets the requited standards from various suppliers and is now offering procurement incentives to F&B customers. In this way, we hope to help the F&B sector meet the latest requirements set by the Government to improve indoor air quality within a short period of time. Together, We Fight the Virus!