See This and Drink Healthy Beverages
#SeeThisandDrinkWater is not only a trendy online slang in 2020, but also a simple reminder of a healthy life that many people cannot do.
It means "drink water immediately when you see these words."
However, it is necessary to drink enough water, but we should also consider the quality and nutrition of beverage.
Therefore, the following introduces a variety of water dispensers, water filters, blenders, juicers, electric thermos and thermos.
You can make your tasty and healthy cold or hot beverages, soups yourself. Buy a favorite product now!
Water Dispensers and Water Filters
Tips for Drinking Water
The recommended daily water intake per person is 6 to 8 glasses of water (250 ml), including boiled water, beverages, and soup. Boys need to take 2,000 ml a day, and girls 1,500 ml.

If you think plain water is light and tasteless, you can theoretically replace part of the drinking water with other drinks or foods. The healthier method is to use fried rice water, fresh vegetable juice or health soup instead of part of the water.

Get up and drink 1 to 2 glasses of water (250 ml) every day. After a long sleep, add water to quench your thirst, stabilize blood pressure and moisturize the bowel.

Drinking 1 cup of water before a meal can increase the feeling of fullness; drinking 1 cup of water after a meal can promote the secretion of satiety hormones and reduce the false hunger caused by lack of water.

Drinking room temperature water and warm water are healthier than ice water and can reduce the load on the digestive system.

Drink water carefully and slowly to reduce digestive system problems such as hiccups or bloating.
---
Electric Water Boilers and Thermos

---
Beverage Blenders


Natural Energy Drink - Chocolate Banana Smoothie
Add 1 cup of almond milk/milk, 1 banana, 1 tablespoon of unsweetened cocoa powder and a little cinnamon to a blender and mix until it is evenly mixed and ready to drink.

Antioxidant Drink - Strawberry Apple Smoothie
Remove leaves and diced 250g strawberry, 1 apple peeled and cored and diced, put the strawberry, apple, 100ml plain cheese, 1 tablespoon of honey and 100ml drinking water, put into a blender and ready to drink.

Intestinal Cleansing Drink - Kiwi Pineapple Smoothie
Peel and cut 2 kiwis, 150g fresh pineapple, 1 tablespoon of honey and 250ml of drinking water, put them in a blender and mix them until they are evenly sliced.

---
Soup Makers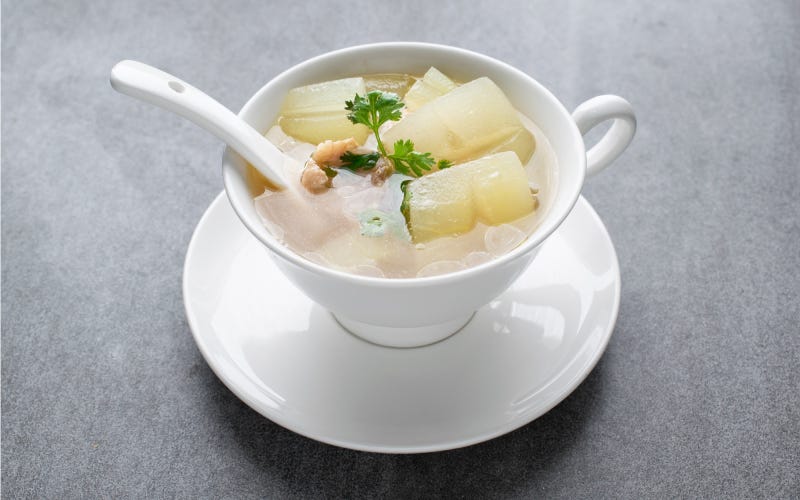 Winter Melon and Barley Soup
Ingredients : (Serving for 2-3 people)
Raw barley   30g
Cooked barley 30g
Winter melon  1.5kg
Pork tendons 500g
Water 1.5L
Method :
Wash raw and cooked barley and soak in water for half an hour.

Peel the winter melon and cut into pieces for later use.

Wash the pork tendons and boil them in water, set aside.

After boiling the water, add all the ingredients and boil on high heat for about 15 minutes, then turn to slow heat for about 2 hours.